Théâtre - Un fils de notre temps
Show, Theatre
at Reims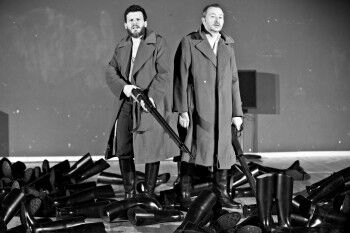 Come follow the hallucinatory quest of a young man lost in an invisible army ..

Simon Delétang staged a son of our time, a novel written in 1938 by Ödön von Horváth, great German playwright, author of many successful plays mounted in Berlin in the thirties. In A son of our time, an idle young man joined the army to desperately look out of place. Wounded, he returned to civilian life in search of an impossible love.
Simon is a faithful Delétang Reims Scenes from Europe. To experience this plastic, as far as music and theater, he chose to translate for the plate to be adapted to three votes. By this device the novel, written in the first person, is a powerful on stage theatrical dimension.