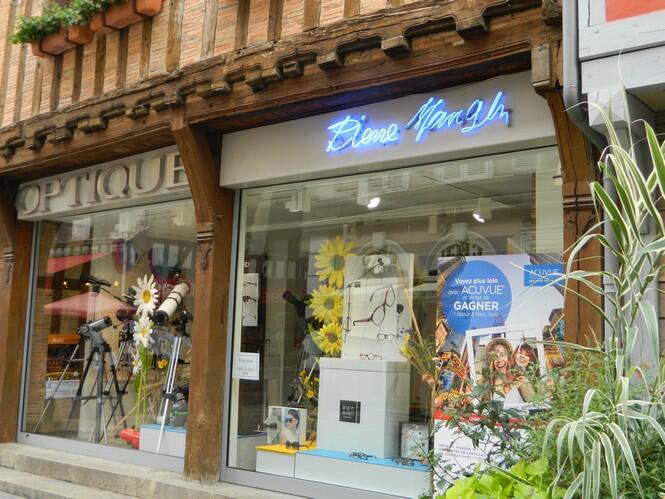 Optique Mangin
Company,

Optician
in Troyes
Opticians Pierre and Hervé Mangin in Troyes.
A family business since 1969, it has developed to offer you more and more quality services.

The shop has a workshop, an eye examination room and different worlds around optics: children, adults, sunglasses, lenses, low vision, observation equipment, sports...

Professionals at your service and renowned, come and discover your Optique Mangin opticians.
Tuesday

9:00 AM - 12:15 PM

1:45 PM - 7:00 PM

Wednesday

9:00 AM - 12:15 PM

1:45 PM - 7:00 PM

Thursday

9:00 AM - 12:15 PM

1:45 PM - 7:00 PM

Friday

9:00 AM - 12:15 PM

1:45 PM - 7:00 PM

Saturday

9:00 AM - 12:15 PM

1:45 PM - 7:00 PM
Tuesday

9:00 AM - 12:15 PM

1:45 PM - 7:00 PM

Wednesday

9:00 AM - 12:15 PM

1:45 PM - 7:00 PM

Thursday

9:00 AM - 12:15 PM

1:45 PM - 7:00 PM

Friday

9:00 AM - 12:15 PM

1:45 PM - 7:00 PM

Saturday

9:00 AM - 12:15 PM

1:45 PM - 7:00 PM