Marques City
Factory outlet
at Marques City, Pont-Sainte-Marie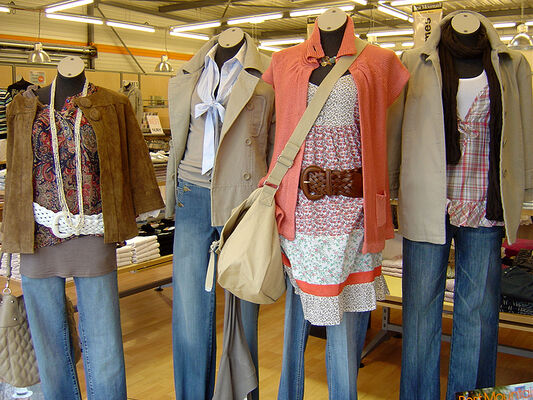 Marques City is more than 100 renowned brands. Very trendy" sports and prestige clothing, shoes and accessories at very attractive prices.
Marques City is jeans, a whole universe of street, urban, surf and skate, sportwear, sports, children, ready-to-wear for men and women, large sizes, lingerie, swimwear, leather clothing, sports and city shoes, leather goods, luggage and even childcare, everything for the family. Indeed, prices are between 30 and 50% cheaper than the prices charged in traditional circuits.
Group visits

Marques City is 15,000 m² of floor area, more than 20 stores, more than 150 renowned brands and the latest fashions at reduced prices. Services offered: - relaxation area - phone area - restaurants, - parking for everyone, and - washroom facilities. For your pleasure, the Centre Marques City offers every year, in addition to winter and summer sales, regular promotional offers throughout the year and two "additional price celebrations": 10 days of great buys in April and 5 Marques City days in October.
Monday

10:00 AM - 7:00 PM

Tuesday

10:00 AM - 7:00 PM

Wednesday

10:00 AM - 7:00 PM

Thursday

10:00 AM - 7:00 PM

Friday

10:00 AM - 7:00 PM

Saturday

9:30 AM - 7:00 PM