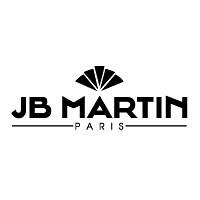 JB Martin
Company,

Factory outlet
in Pont-Sainte-Marie
By modernizing its classics, JB MARTIN perfectly matches fashion trends, without compromising the elegance and quality for which the brand is renowned.

The shop offers a complete range of shoes for men and women at reduced prices.
Find the big names in footwear: Chevignon, Clerget, Kenzo, JB, Martin, Sans Interdit, Un matin d'été...
Monday

10:00 AM - 7:00 PM

Tuesday

10:00 AM - 7:00 PM

Wednesday

10:00 AM - 7:00 PM

Thursday

10:00 AM - 7:00 PM

Friday

10:00 AM - 7:00 PM

Saturday

10:00 AM - 8:00 PM

Sunday

10:00 AM - 6:00 PM
Monday

10:00 AM - 7:00 PM

Tuesday

10:00 AM - 7:00 PM

Wednesday

10:00 AM - 7:00 PM

Thursday

10:00 AM - 7:00 PM

Friday

10:00 AM - 7:00 PM

Saturday

10:00 AM - 8:00 PM

Sunday

10:00 AM - 6:00 PM