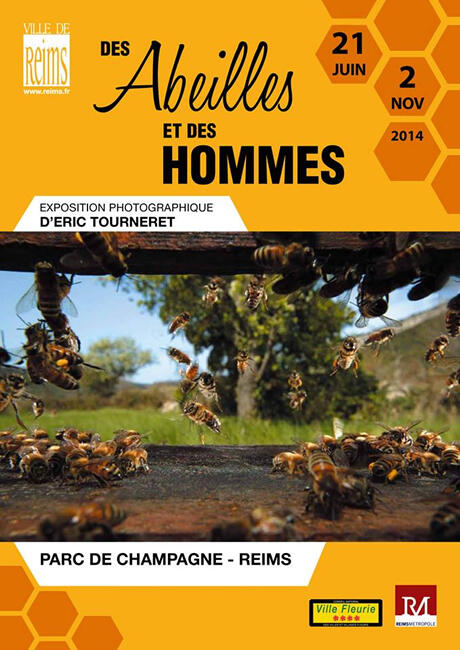 Bees and men
Cultural,
Nature and relaxation,
Exhibition,
Photography
in Reims
You can discover the Parc de Champagne from June 21 to November 2, 2014, Eric Tourneret 100 photographs, which will lead you through four continents. They will show you the essential links between bees and humans.

Photographic Exhibition. Presentation of a hundred large-format photographs of Eric Tourneret, commented, to educate the public about the role, essential to humans, of bees worldwide.