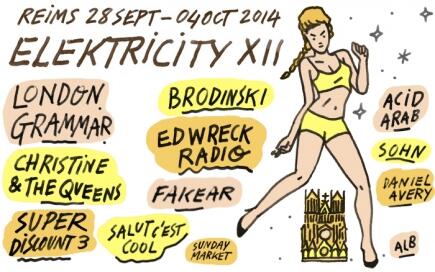 Elektricity: Sewing Machine Orchestra concert
Music,
Concert,
Festival,
Today's music (rock, pop, rap)
in Reims
From September 28 to October 4, Elektricity invites, spreads and spreads like the perfume that he never ceased to be one of recklessness, daring, fun and the abandonment.

Martin Messier does not sew. revives old Singer sewing machines asleep to release, as if by magic, a light and sound presence of the past. It takes viewers on a surreal universe where each machine, as a singular being, is magnified. Sewing Machine Orchestra is taking the floor after years of silence, the objects of the industrial era have survived.