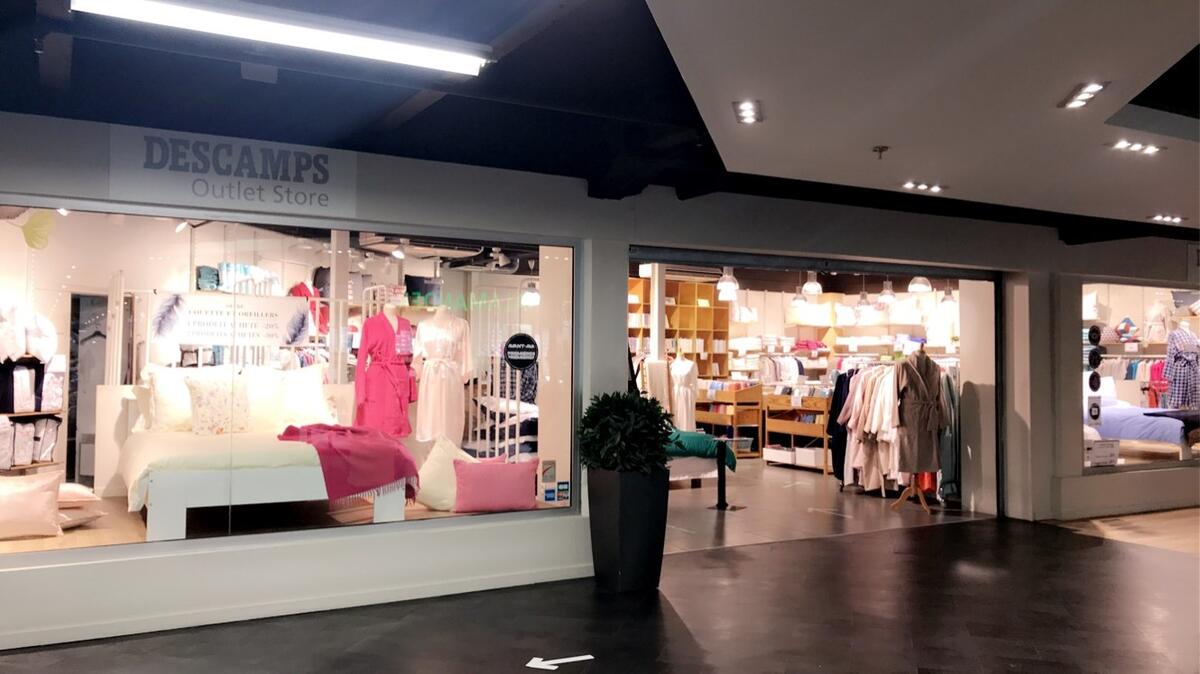 Descamps Outlet
Company,
Factory outlet
in Saint-Julien-les-Villas
For more than two centuries, the Descamps Group has cultivated a style and innovations that have become references over the years. The collections are enhanced by a wide choice of textures, colours and patterns.
The DESCAMPS shop offers you the previous collections of the brands Jalla, Descamps, Tommy Hilfiger and Jardin Secret with a minimum discount of 30% all year round. A wide choice of bed linen, bathroom and decorative linen is available.
Monday

10:00 AM - 7:00 PM

Tuesday

10:00 AM - 7:00 PM

Wednesday

10:00 AM - 7:00 PM

Thursday

10:00 AM - 7:00 PM

Friday

10:00 AM - 7:00 PM

Saturday

9:30 AM - 7:00 PM