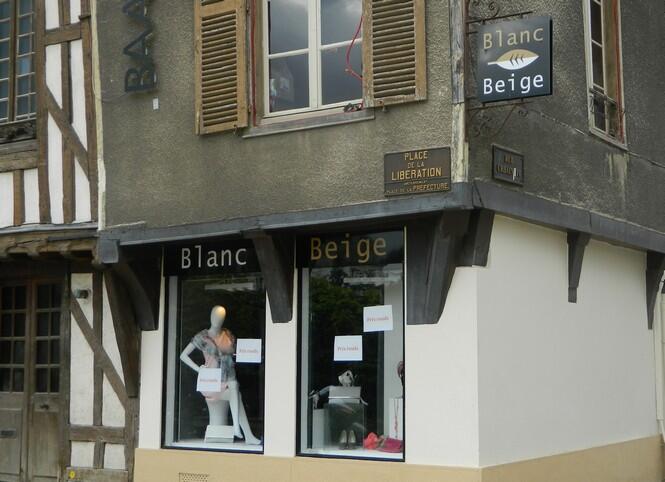 Blanc Beige
Company,
Ready to wear
in Troyes
Blanc Beige welcomes you in an intimate, cosy and warm place located in the heart of Troyes.
with parking nearby.

Blanc Beige has selected wedding dress designers, 100% French men's costume brands, and offers a range of ready-to-wear & women's cocktails.
We strongly advise you to make an appointment to try the Wedding Dresses and Costumes.
Monday from 14h to 17h30 only by appointment.
Tuesday

10:00 AM - 12:00 PM

2:00 PM - 6:00 PM

Wednesday

10:00 AM - 12:00 PM

2:00 PM - 6:00 PM

Friday

10:00 AM - 12:00 PM

2:00 PM - 6:00 PM

Saturday

9:00 AM - 12:00 PM

1:00 PM - 6:00 PM