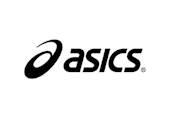 Asics
Company,
Factory outlet
in Pont-Sainte-Marie
Asics running shoes are specially designed to help you get the most out of your training. From running shoes to hiking boots, Asics offers you ergonomic models that will help you to make the most of your potential.

Come and discover a range of discounted shoes in your Asics store.
Monday

10:00 AM - 7:00 PM

Tuesday

10:00 AM - 7:00 PM

Wednesday

10:00 AM - 7:00 PM

Thursday

10:00 AM - 7:00 PM

Friday

10:00 AM - 7:00 PM

Saturday

10:00 AM - 8:00 PM

Sunday

10:00 AM - 6:00 PM